Research based supplement options to maximize the health of your growing nugget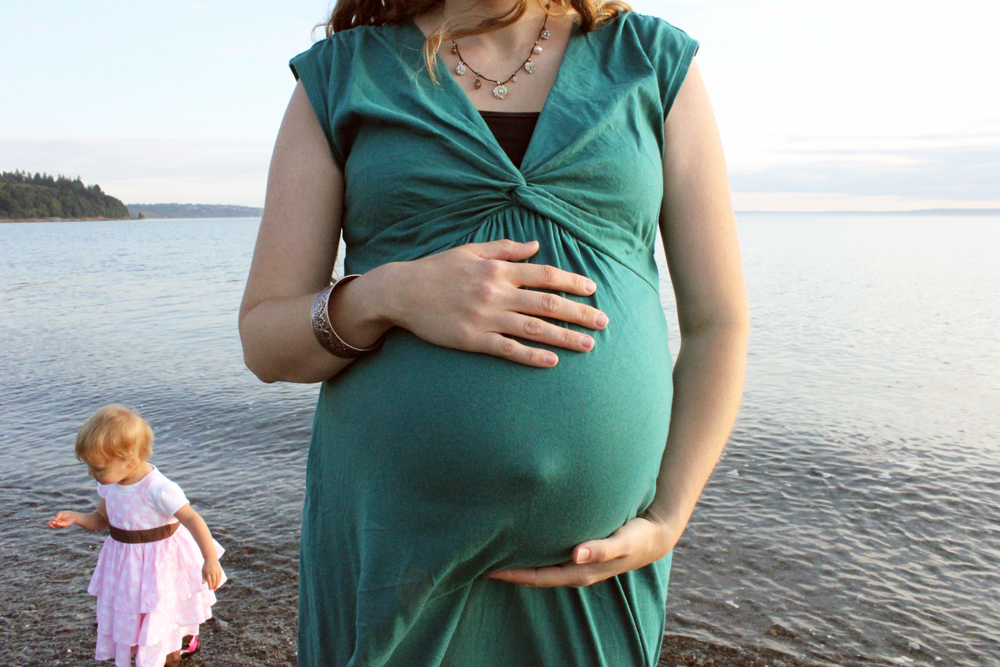 When I started naturopathic medical school at Bastyr University, one thing I knew for sure, with full confidence, was that I did not want to do pediatrics. I had zero interest in pediatrics and didn't think I'd be able to handle, what I had labeled at the time, "bratty kids". Now that pediatrics is one of my passions and specialties, I have yet to find a bratty kid… although I might have found a few bratty parents. Just kidding.
What turned everything around for me was having children of my own. During my first pregnancy, which was while I was in school, I became dumbfounded with how significantly you could influence a child's future health outcomes, simply by optimizing pregnancy through lifestyle, diet, and supplements. That wonder continued through to childhood — how you care for your child's health in the early years can really influence the kind of health your child has for a lifetime!
I'm so glad I didn't permanently write off pediatrics, because it has been one of the most fulfilling things in my career as a naturopathic doctor. I firmly believe that giving a child naturopathic medical care early on in his life can set up a sturdy health foundation that lasts all the way to the grave. How incredible is that, to give a child the tools they need to live a full, healthy, long life? That's what I get to do.
Optimizing a child's health doesn't begin the moment they are born — it starts before conception and continues throughout pregnancy.
Below are four supplements to consider taking during pregnancy to help optimize your baby's health. Your health is individual and you may have a medical condition that requires you to avoid them. It is crucial that you discuss these supplements with your pregnancy care provider before using them in pregnancy.
Please kindly note that I am extremely persnickety about brands of supplements taken during pregnancy. You have to take the good stuff.
1. Prenatal Vitamins
This is a must. I am super picky about prenatal vitamins. The following prenatal vitamins are the top three I recommend in my practice:
1. Thorne's Basic Prenatal
2. Vital Nutrient's PreNatal Multi-Nutrients
3. Seeking Health's Optimal Prenatal (powder or capsules)
I like these brands because these companies do not put folic acid in their prenatal supplements. Instead, they use methylated folate or a combination of methylated folate and folinic acid. The Vital Nutrient's PreNatal Multi-Nutrients contains only methylated folate, while the Thorne Basic Prenatal and Seeking Health's Optimal Prenatal come with a combo of both methylated folate and folinic acid.
Your folate needs during pregnancy are a crucial part of your baby's healthy development. You absolutely can not skip out on the folate — but you want the best form of it.  I do not like folic acid, as it sets up the genetic stage for creating MTHFR mutations.
I also like methylated folate in place of folic acid because if there is an undiagnosed MTHFR mutation, you're golden. If you have no access to a prenatal with a methylated form of folate, it is better to take one with folic acid than to take none at all. If you have no forms of folate during pregnancy, there is a higher risk of neural tube defects in your baby.
Note that for all of these supplements I listed, the daily dose is more than 1 capsule. Thorne's daily dose is 3 capsules. Vital Nutrient's Prenatal's daily dose is 6 capsules. The daily dose of Seeking Health's Optimal Prenatal Capsules is 8 capsules a day.
It is best to start taking a prenatal multivitamin for at least 3 months prior to conception. 
2. Fish Oil
When moms are pregnant and breastfeeding, the baby sucks the mom dry of all her omega-3s. That to me is reason enough to supplement with fish oil during pregnancy. However, there are many benefits to fish oil supplementation in pregnancy:
It can prevent postpartum depression.4
It can make a smart baby. In other words, fish oil supports optimal neurodevelopment, which includes the brain. There's a lot of fatty tissue in the brain, and you want omega-3s to be built into that fatty tissue as your baby develops in your belly. As an FYI, there was a meta-analysis that said that current research doesn't endorse or negate its use for brains5. Another article supported its use but said that more studies are needed.6 While I agree that more studies are needed, there's an ethical issue in studying supplements in pregnant woman.
It can optimize respiratory health of the future baby, decrease asthma incidence, and reduce allergies, especially early in life.7,8 This is most likely due to how fish oil modulates the immune system by affecting the Th1 to Th2 immune cell ratio (increases Th1 cells and decrease Th2 cells).8
Maternal intake of DHA (a type of omega-3 in fish oil) in pregnancy & lactation can "enhance infant development including hand and eye coordination up to 2.5 years of age, visual acuity, attention processing efficiency, better neurological outcomes up to 5.5 years, and problem solving ability, information processing and IQ up to age 7 years."9
I took cod liver oil during both of my pregnancies, but this can be controversial due to the vitamin A content. Cod liver oil is higher in vitamin A than regular fish oil. Again, you have to be extremely particular about the brand of fish oil you choose to use in pregnancy. Costco fish oil is not an option. The kind of testing and purification that needs to be done to make sure your fish oil is free from mercury is rigorous and expensive, and that cost is passed along to the consumer. In general, cheap fish oil will most likely be contaminated with mercury.
Good brands I trust are:
1. Nordic Naturals
2. Carlsons
3. Barleans
4. Seroyal
5. Pharmax
3. Probiotics
The microbiome in your gut is the boss of your immune system. The bacteria living in there tell your immune system what to do. This is the most important reason why people should take probiotics on a daily basis, even outside of pregnancy. Probiotics modulate the immune system to help it work the way it's supposed to work. When the immune system isn't working well, people can develop a lot of allergies, hypersensitivities, and autoimmune disease, just to name a few. Probiotics help our immune system function the way it was designed to function.
Taking probiotics during pregnancy can help to pass off a healthy microbiome to your baby. Once baby is born, especially if she is born vaginally, Mom's flora ends up becoming baby's flora. The baby will basically mirror mom's microbiome.
Another reason to take probiotics in pregnancy is to prevent postpartum gastrointestinal inflammation in the gut that often occurs in the postpartum period, especially if the Mom chooses to breastfeed her baby. The immune system can go haywire during the postpartum period, so having your probiotics on board beforehand, can help to dampen some of these potential postpartum issues.
Now onto some research if you're interested in more information…
A meta-analysis found that probiotics taken during pregnancy or early life can play a moderate role in preventing the development of both atopic dermatitis and IgE mediated atopic dermatitis in infants. This meta-analysis concluded that the timing didn't matter in terms of giving probiotics to the mom during pregnancy or in early childhood.10
A randomized, double-blind, placebo-controlled trial published in 2012 concluded that probiotic supplementation beginning at the second trimester in pregnancy helped Mom's allergies but had no "preventative effect on the sensitization and the development of any allergic diseases at 6, 18, and 36-months of age" in infants at high risk for allergic disease. However, they only looked at one strain of probiotics (Lactobacillus rhamnosus) and they only gave the mothers 10 billion a day. I usually recommend 25 billion probiotics in pregnancy of a multi-strain probiotic (not just one strain).13 You want to build your microbiome with diversity, which means diversify the types of probiotics you take. Ten billion is the dose of probiotics I usually give to infants.
Also, if the probiotics are helping Mom have a decreased allergic response — baby is still of benefit, especially if the baby is breastfed. When Mom has an allergic response, it produces inflammation. That inflammation gets passed off into the breastmilk in the form of protein based inflammatory mediators. By decreasing Mom's allergic inflammation through probiotics, you will essentially decrease baby's inflammation — A breastfed baby will not only mirror Mom's microbiome but will also mirror Mom's inflammation.
Probiotics can help relieve constipation during pregnancy11, help boost mom's immune system (since taking cold & flu medicine is limited during pregnancy), and decrease incidence of vaginal yeast infections.12
The whole goal of taking probiotics during pregnancy is to help pass off a healthy microbiome to your baby, with a high number of beneficial bacteria with lots of diversity of strains.
Good Brands I Trust Are:
Pharmax
Klaire Labs
Bioclinic Naturals
Seroyal
Metagenics
4. Vitamin D3
Women should get their vitamin D levels tested prior to trying for a baby and then also in the first trimester.
Because of vitamin D's strong role in the immune system, vitamin D may play a role in maintaining pregnancy and preventing miscarriage.14,15
If you want your child to grow up having healthy bones for life, maintaining adequate vitamin D levels during pregnancy is very important because it affects skeletal development in utero.14  Research shows that maternal vitamin D status affects the child's bone growth in early childhood.16
Some people say that low vitamin D levels in pregnancy can result in low birth weight babies. There is evidence that shows a relationship between maternal vitamin D status and the baby's birth weight.17 In other words, vitamin D levels can influence the optimal birth weight of babies.
Adequate vitamin D levels in Mom will create strong, healthy tooth enamel in baby.18 This may be due to vitamin D's role in calcium metabolism. Strong, healthy tooth enamel will help to prevent early childhood dental caries.19 I find this particularly interesting because I had low vitamin D levels during my second pregnancy and wasn't very religious with supplementation. My daughter's molars came through with weak enamel.
I'm not too picky with vitamin D supplements like I am the others, especially if you're spending all your money on quality prenatals, fish oil, and probiotics. If it is a liquid vitamin D3, I prefer the product to be in a glass container rather than plastic. Vitamin D3 is a fat soluble vitamin, and I wonder about plastic chemicals leaching into the vitamin D3 when it is stored in a plastic container. Vitamin D3 capsules in a plastic container is fine though. Make sure the vitamin D you get is Vitamin D3 and not D2.
Brands I like for vitamin D3:
1. Thorne
2. Bioclinic Naturals
3. Seeking Health
4. Pure Encapsulations
5. Vital Nutrients
References:
Prenatal Vitamins
1. Prevention of congenital abnormalities by periconceptional multivitamin supplementation. Czeizel AE. BMJ. Jun 19, 1993; 306(6893): 1645–1648.
2. Pre-conceptional vitamin/folic acid supplementation 2007: the use of folic acid in combination with a multivitamin supplement for the prevention of neural tube defects and other congenital anomalies. Wilson RD, Johnson JA, Wyatt P, et al. J Obstet Gynaecol Can. 2007 Dec;29(12):1003-26.
3. http://mthfr.net/folic-acid-awareness-week-2014-want-awareness-here-you-go/2014/01/08/
Fish Oil
4. The Mothers, Omega-3, and Mental Health Study: a double-blind, randomized controlled trial. Mozurkewish EL, Clinton CM, Chilimigras JL, et al. Am J Obstet Gynecol. 2013 Apr;208(4):313.e1-9.
5. The effect of maternal omega-3 (n-3) LCPUFA supplementation during pregnancy on early childhood cognitive and visual development: a systematic review and meta-analysis of randomized controlled trials. Gould JF, Smithers LG, Makrides M. Am J Clin Nutr.  2013 Mar. 97(3):531-44.
6. Fetal and neonatal levels of omega-3: effects on neurodevelopment, nutrition, and growth. Rombaldi Bernardi J, de Souza Escobar R, Ferreira CF, et al. Scientific World Journal. 2012; 2012:202473.
7. The impact of dietary long-chain polyunsaturated fatty acids on respiratory illness in infants and children. Hageman JH, Hooyenga P, Diersen-Schade DA, et al. Curr Allergy Asthma Rep. 2012 Dec;12(6):564-73.
8. Fish oil supplementation in early infancy modulates developing infant immune responses. D'Vaz N, Meldrum SJ, Dunstan JA, et al. Clin Exp Allergy. 2012 Aug;42(8):1206-16. 
9. Benefits of docosahexaenoic acid, folic acid, vitamin D and iodine on foetal and infant brain development and function following maternal supplementation during pregnancy and lactation. Morse NL. Nutrients. 2012 Jul;4(7):799-840. doi: 10.3390/nu4070799. Epub 2012 Jul 24.
Probiotics
10. Probiotics supplementation during pregnancy or infancy for the prevention of atopic dermatitis: a meta-analysis. Pelucchi C, Chatenoud L, Turati F, et al. Epidemiology. 2012 May;23(3):402-14. 
11.  Is a multispecies probiotic mixture effective in constipation during pregnancy? 'A pilot study'. de Milliano I, Tabbers MM, van der Post JA, Benninga MA. Nutri J. 2012 Oct 4;11:80. 
12. Association of pregnancy and Candida vaginal colonization in women with or without symptoms of vulvovaginitis. Leli C, Mencacci A, Meucci M, et al. Minerva Ginecol. 2013 Jun;65(3):303-9.
13.  Prenatal and postnatal probiotics reduces maternal but not childhood allergic diseases: a randomized, double-blind, placebo-controlled trial.  Ou CY, Kuo HC, Wang L, et al. Clin Exp Allergy. 2012 Sep;42(9):1386-96. 
Vitamin D
14.  Benefits of Docosahexaenoic Acid, Folic Acid, Vitamin D and Iodine on Foetal and Infant Brain Development and Function Following Maternal Supplementation during Pregnancy and Lactation. Morse, NL. Nutrients. 2012 Jul; 4(7): 799–840.
15. Vitamin D deficiency may be a risk factor for recurrent pregnancy losses by increasing cellular immunity and autoimmunity. Ota K, Dambaeva S, Han AR, et al. Hum Reprod. 2014 Feb;29(2):208-19. 
16. Maternal vitamin D status affects bone growth in early childhood-a prospective cohort study. Viljakainen HT, Korhonen T, Hytinantti T, et al. Osteoporos Int. 2011 Mar; 22(3): 883-891.
17. Vitamin C supplementation in pregnancy: A systematic review. Harvey NC, Holroyd C, Ntani G, et al. Health Technol Assess. Author manuscript. 2014 Aug 7.
18. The role of vitamin D in pregnancy and lactation: emerging concepts. Wagner CL, Taylor SN, Johnson DD, and Hollis BW. Women's Health. Author Manuscript. 2015 Mar 19.
19. Prenatal Vitamin D and Dental Caries in Infants. Schroth RJ, Lavelle C, Tate R, et al. Pediatrics. Jan 30 2014.
Thanks for reading! Enter your email to send new articles directly to your inbox: