salty bacon hugs a jalapeño stuffed with a juicy date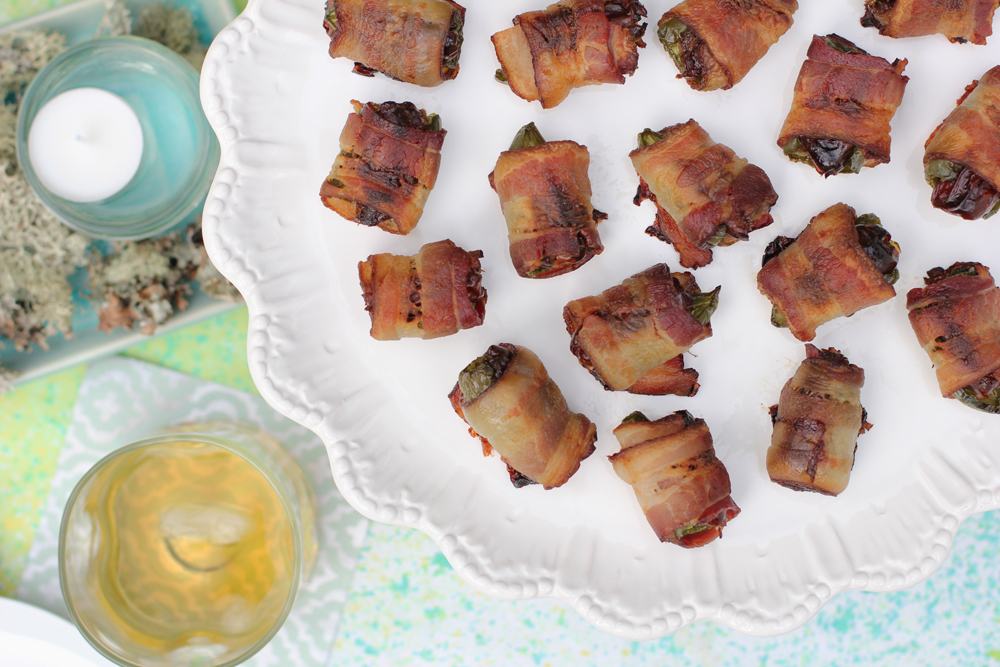 I was recently drooling over a friend's jalapeño poppers, made just like this.  The poppers were a big fat archerfriendly no-no since they were stuffed with cream cheese.  If there was one time I could have cheated on eating dairy, this would have been it!  Looking back, maybe I should have had one…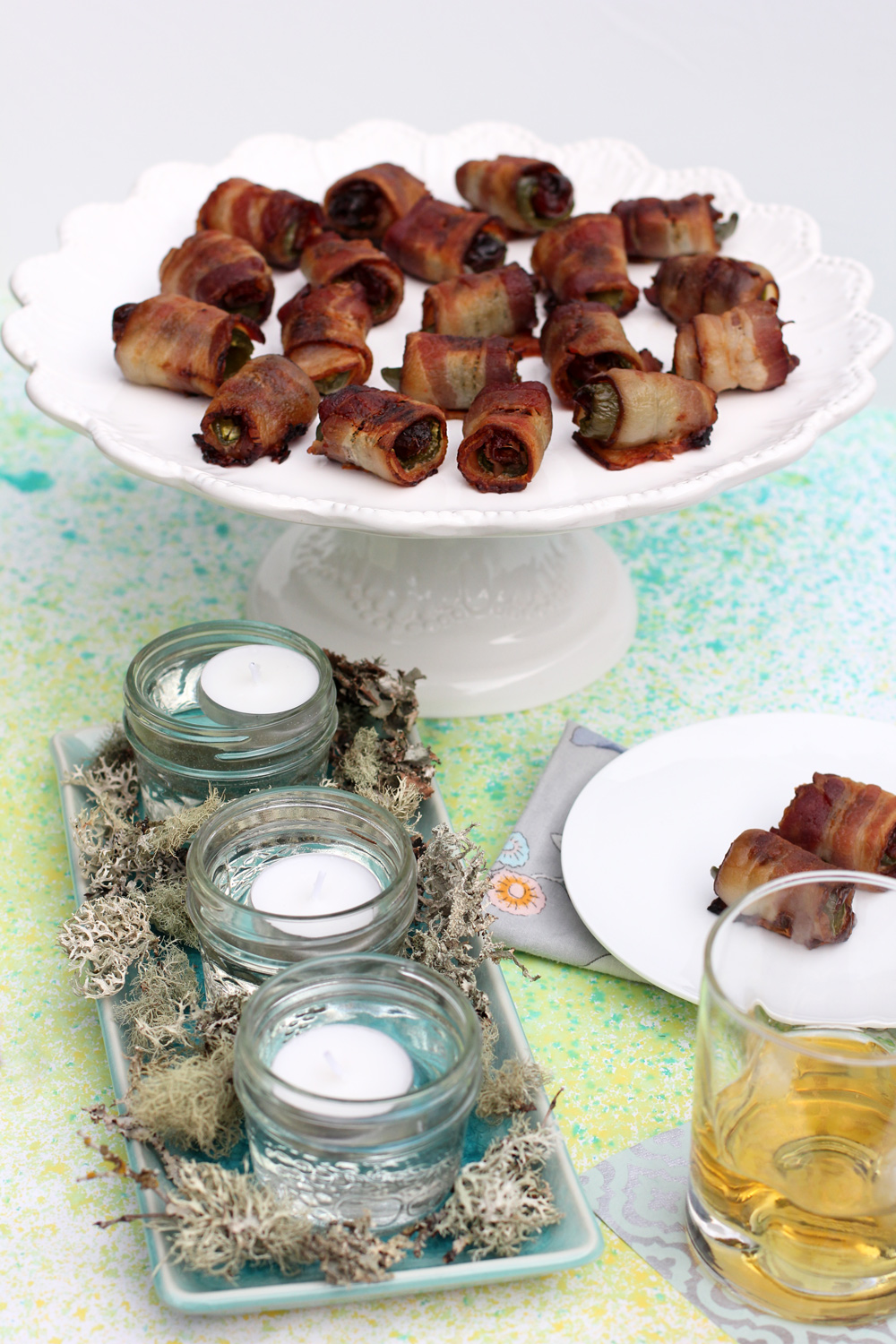 Luckily, I didn't feel too deprived because another friend had also made bacon wrapped dates.  I could savor those instead.  It was the first time I ever had a bacon wrapped date, and I was impressed with the utilization of a well loved American fat slab joining hippie grub!  (I'm a sucker for hippie nibbles.)  Seeing the bacon-centric hors d'oeurves lined up on the table gave me the idea of merging the two into perfect archerfriendliness.  Well, perfect as long as you don't eat them every day.
Bacon, dates, and jalepeños.  That's all it takes to make this pleasurable combo of meat, fruit, and veggie.  Three flavors all in one bite:  salty, sweet, and spicy.  Make sure to use uncured, organic bacon.  Toxins are stored in the fat, so when you eat blubber that once had eyes and legs, you really need it to be organic.  If you can't afford the organic fatty pork strips, at least go for the nitrate free slabs (we opt for the Trader Joe's version).  Nitrates cause cancer – you heard that already, right?  It's true! You can get the nitrate free stuff at Trader Joe's.
I know what you'll be making for your New Year's Eve party…
Bacon Dates a Jalapeño

Ingredients

16 slices of thick cut uncured, organic bacon
8 larger jalapeños
32 pitted dates

Makes 32

Preheat oven to 400°F.
Cut off the top of the jalapeños, then in half lengthwise.
Scrapes out the seeds.
Cut them in half again across the middle to make little bowls about the length of a date.
Place a date into each jalapeño piece, trying your best to size them appropriately (larger dates in larger jalapeños).
Cut bacon slices in half across the middle.
Wrap a bacon slice tightly around each, overlapping on the bottom.
Place on large glass baking dish, or a baking pan covered with parchment paper.
Bake them in the oven for 35 minutes.
If your bacon is still looking a little rubbery and not crisped up, broil them for an additional 2-3 minutes.

Note: For an extra spicy kick, leave a few of the seeds in each jalapeño.

Thanks for reading! Enter your email to send new articles directly to your inbox: