It will be a unique, sustainable, primary care micropractice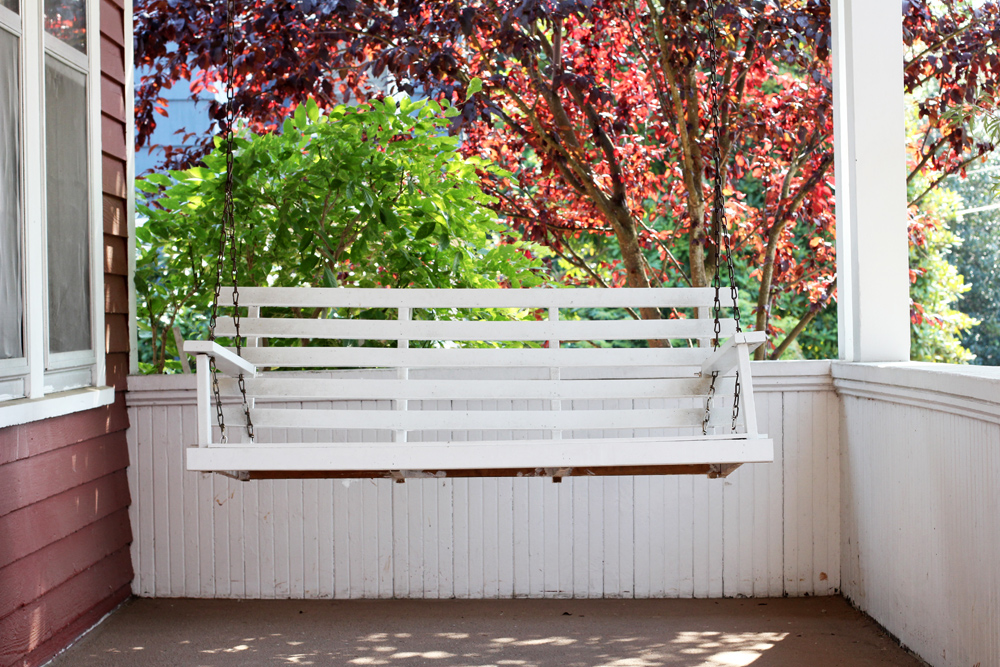 I've been keeping the details about my new private practice off social media and the world wide web until I notified all of my current patients about the transition. I wanted to let my patients have first dibs on the news. I sent out my patient letters right before I went on a 19 day trip to the East Coast in late July. And then I wanted to make things exciting by putting the details in a single announcement post rather than scattering it in bits and pieces on the internet.
The Wendy's Eating Husband and I have been posting sneak peaks of my new office renovations on Instagram and Facebook, without revealing any of the logistics of my new practice (did you know the Wendy's Eating Husband is on Instagram?!). Naturally, people have been asking questions both publicly and privately. Here are the answers!
"Where is your new office?"
I will be practicing in the historic district of downtown Snohomish! I will be seeing patients out of the Snohomish Midwives & Wellness Center, with my own office and a shared waiting room. I love that I will be just a few blocks from the Snohomish River, fresh espresso, and Grilla Bites! I am so excited about the location, and I hope you are too. Even if you don't live in Snohomish, it is such a gorgeous drive and there's so much fun stuff to do there (like the Aquatic Center, which is almost an indoor water park)!
"Will you accept health insurance?"
No.
I became a naturopathic doctor because I believe that my sole mission in life is to help other people heal. When I say heal, I am talking about something that betters you physically, emotionally, or spiritually in such a profound way that it brings an expansive, fresh wholeness to your life.
Dealing with insurance companies pulls me away from my mission to help other people heal. The amount of time that's required to deal with insurance companies could fill the Grand Canyon. The overwhelming amount of paperwork it generates, the perpetual phone tag, the long hold times that crick your neck, the denied claims, the not getting paid by them for 3-6 months after the appointment, and then the fighting for your money — all of these things make me wish I ignored my life purpose and settled for some 9-5 office job in corporate America.
The health insurance industry does not share my mission to help other people heal. In fact, the health insurance company doesn't really care about you. The way the health insurance companies work is at odds with helping people heal. Being contracted with insurance is like trying to steer a boat with one rower paddling north and the other rower paddling south. Opposing forces can't move in the same direction. Taking insurance holds me back from practicing the way I really want to practice.
Not accepting health insurance makes me an out of network provider. In the health business world, this is known as a "cash based practice". That phrase is a little deceiving because it sounds like my practice only accepts payment in dollar bills. What a cash based practice means is that it doesn't accept insurance — patients are responsible for paying for their own care, whether they pay with cash, check, or credit card. Some people have out of network benefits on their insurance plan, and if this is the case, these people will be provided a service invoice (known as a "superbill") which they can submit to their insurance company for financial reimbursement after the fact.
A cash based practice also gives me the flexibility to offer more services for both your healing and your convenience!
"More services, like what?"
Appointment Length Options
If you are an established patient, you will have the luxury of choosing from several appointment time length options. You could choose a 30 minute, a 45 minute, or a 60 minute appointment! All new patient visits will be the same time length, so that there will be enough time to get to know you and the intricacies of your health. If you get sick with a cough, fever, ear infection, or runny nose, you could schedule a 15 minute or 30 minute sick visit. The 15 minute sick visit is strictly for acute illness only, as it is basically like a drive thru for colds! While I prefer 30 minute sick visits, sometimes my schedule gets full and the only way for you to be seen that day is in a 15 minute slot.
Phone and Email Consults
Some health issues and questions do not require an in-person office visit and can easily be addressed over the phone or in a brief email. Scheduling a phone consult will be an option for my patients who do not need to be seen in person. Email consults are not intended for any kind of urgent medical care, but for non urgent items, it's a very convenient way to get your questions answered without having to come to the office. Of course, if your email consult question warrants an office visit, then that is what I will suggest. But there are still a lot of other things that can be answered conveniently over email, and that's why I have this option.
Down the road, I hope to offer house calls!
"Wow, a cash based practice, how much is a visit with you?"
I'm not revealing my pricing structure just yet, but I will have all of the visit fees published on the Archerfriendly Wellness website. I believe in transparency, so you will know the exact cost of your visit beforehand. It took me several months to figure out my pricing structure and I believe it is very reasonable. Archerfriendly Wellness is designed to be a sustainable micropractice to keep costs as low as possible.
"Will you still be seeing kids?"
Yes!
I see all ages, 0 to 100!
Because I love babies and I love kids, I created a flat fee for all office visits for kids ages 0 – 17, for up to a 1 hour visit (the flat fee ends after 1 hour has been exceeded).
"Will you be doing vaccines for kids?"
Yes!
Vaccines will be given to established pediatric patients at no cost to the patient. In other words, vaccine visits are "free" for the kids in my practice. It's not accurate to label the pediatric vaccines as "free" because they technically aren't free: My practice will be paying for the administration of the vaccine, the supplies I need to actually give the vaccines (alcohol swabs, needles, syringes, band-aids), the management of the vaccines (lots of paperwork!), and all the equipment required to store them. The State of Washington provides the actual vaccine product and it is your insurance company that pays back the state.
"When will you start seeing patients?"
I'm aiming for my opening day to be Monday, September 21st. I'll be posting on here when I launch the Archerfriendly Wellness website, which will have many more details available to you very soon!
"How do I schedule an appointment with you?"
Online, but it's not ready yet! Sigh, and sorry.
All appointments must be scheduled online. The only appointments that aren't scheduled online are same day sick visits. To schedule same day sick visits, you will have the option to call or text the office number! I'm excited to offer the text option for your convenience (as long as you know it is NOT HIPAA compliant).
I will have my online scheduling platform LIVE as soon as I am ready to have you schedule a visit. Stay tuned to www.archerfriendlywellness.com and watch for the scheduling button to magically appear!
***
Now that you have all the deets, you can tell all your friends about my new practice! I will be offering free 15 minute meet & greets (to be scheduled online) so that you can come to my office and sniff around to see if I'd be a good fit for your health care!
Thanks for reading! Enter your email to send new articles directly to your inbox: