nail polish helps archer lighten up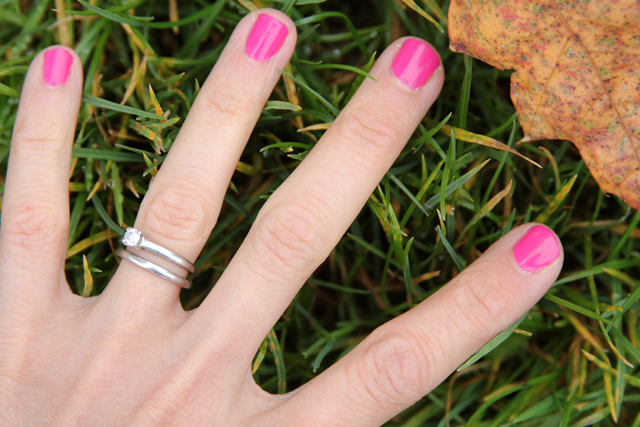 Nail polish is not the best thing to be sniffing when you have multiple chemical sensitivities and you get migraines in a room full of perfume.  It is also known to be a source of phthalate exposure, which can be absorbed into the body.  Phthalates from nail polish use have been found in the urine of pregnant women.1  Sounds like a big, bad, TERRIBLE idea to paint your nails!
I had a tiny case of natural health anxiety before I started my journey at Bastyr, but now that I'm almost done, it's probably more like a disorder.  I confess – paint fumes, pesticide spray, perfume, and Resolve carpet spray, all give me hypervigilant bug eyes and obsessions about my astronomical levels of chemical exposure.  I haven't been able to handle having non-organic celery in the fridge, let alone the fumes I would have to sniff to use nail polish!
But then I started getting the pretty nail polish itch, probably because I read every Joy the Baker post and she makes dazzling nails sound so fabulous!  I wanted fun nails, too!
I thought about elderly women in their 80s, who probably painted their nails a few times when they were 29, and they're still alive!  Still breathing and laughing and smiling!  Maybe painting my nails wouldn't kill me after all.
So I painted my nails "I'm Indi-a Mood For Love" pink (without pushing my cuticles back).  I survived!
Have you struggled with natural health anxiety?  What did you do about it?
References:
1.  Buckley JP, Palmiere RT, Matuszewski JM, et al:  Consumer product exposures associated with urinary phthalate levels in pregnant women.  J Expo Sci Environ Epidemiol.  2012 Sep;22(5):468-75.
Thanks for reading! Enter your email to send new articles directly to your inbox: