Paleo hot cocoa with the perfect amount of coconut milk
I need the garage door open to get good lighting for my new little photo studio we set up in the garage. On the day that I was photographing this hot chocolate, I had everything set up and ready to go, except for the hot chocolate, which I made inside. I returned to the garage with my piping hot chocolate in one hand, my DSLR around my neck, and with my free hand, I hit the garage door opener button.
As soon as the garage door opened, and before I set down my hot chocolate, I heard a voice calling for me. I froze.
"Who is outside the garage!?", I thought to myself in a little panic, because we were burglarized before, and I get a little bit paranoid, to put it lightly.
A guy speed-walked up my driveway, while he said, "You're the person we're looking for!", in the most excited voice ever, like I just won the HGTV dream home, and he was the one to deliver the news.
I set my mug down on the set I made, and with my DSLR still hanging around my neck, walked to the edge of my garage toward the driveway.
I thought perhaps he had a package that needed a signature.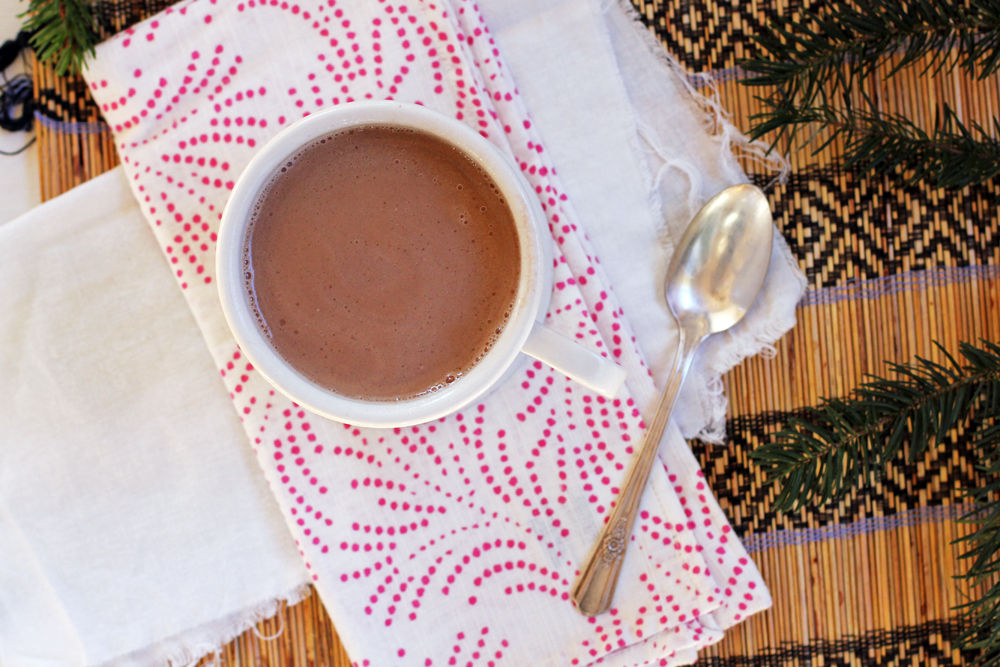 I saw fliers in his hand.
"We'd like to give you a free window quote, your windows look old, they are not energy efficient, they need replaced!", he said.
"I know, yes, we have very old windows, but I'm not interested in getting new windows today."
"The quote is good until 2017, when can we schedule you a quote?", he pressed.
There was another door-to-door window sales person, who stayed at the bottom of my driveway during this whole conversation. She hollered up the driveway, "How old are your kids?". If you want people to think you're creepy, ask them how old their kids are when you're a stranger lingering at the bottom of the driveway.
The salesman proceeded to suggest days for when he could have his crew come out to give me a quote. This was tricky, because I accidentally revealed when I wouldn't be home.
Then, the window guy asked for my address. Hesitantly, I gave it to him (he was nice), as he dialed up his "boss" on a cell phone, and reported MY ADDRESS verbatim over the phone.
"What's the zip code here?!", he asked several times, which I left unanswered.
At this point, I said, "We have a no soliciting sign on our door over there (we do). And you're recording my address…".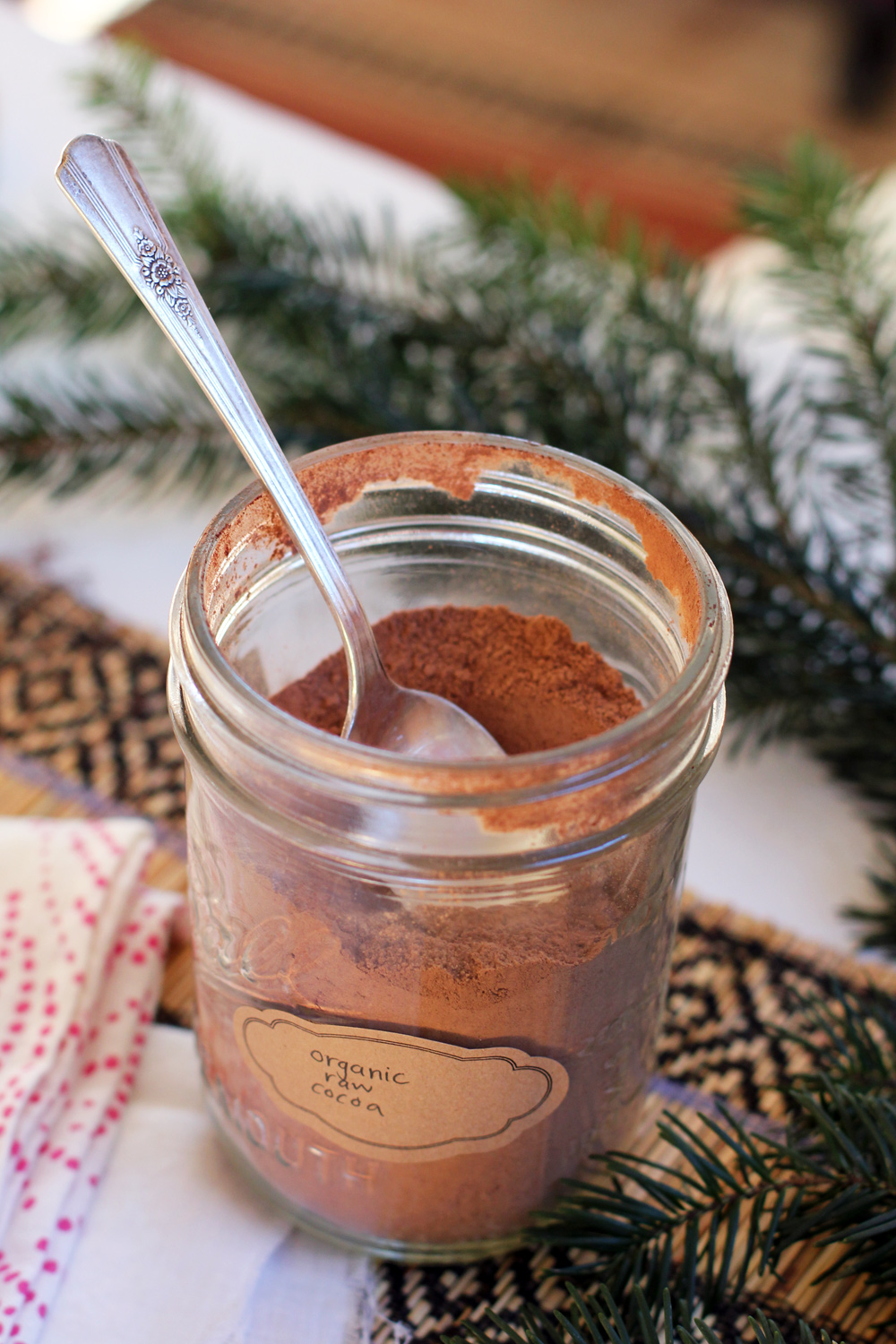 These people seemed legit. They offered me a Visa gift card if I called the special number. But their entire sales pitch hit every single item on my RED FLAGS FOR BURGLAR CASING CHECKLIST, which was written in my brain after we were burglarized in 2013.
The guy was trying to sell me some environmentally friendly windows.
I'm trying to sell you a body-friendly hot chocolate recipe, except that I'm not chasing you down in your garage to convince you how desperately you need to upgrade your hot chocolate. But, that does sound kind of fun. I could do that…
This hot chocolate recipe is blood sugar friendly because it is sweetened with stevia only.
That's right, all you stevia hate-faces. The stevia will not affect your blood glucose, so if you want your hot chocolate to taste sweet, stevia is the best option.
Speaking of stevia, I'm a little bit of a stevia addict, so you will most likely need to use less stevia in the recipe.
My last tip to you for the best hot chocolate, is that you must use high quality cocoa powder. I recommend organic, raw, fair-trade cocoa powder for all your cocoa powder needs. The raw cocoa powder will have the most antioxidants in it, and of course, a hot mug of antioxidants always tastes better.
What if the window sales guy and I swapped items — and he was running up my driveway with a piping hot cup of my dairy-free, stevia-sweetened, salted hot chocolate — trying to convince me to get rid of all the Swiss Miss in the house because he's got a healthier version that will make my insulin receptors smile from the inside out!?
Watch the hyperlapse video below to see how I make it!
Dairy-Free Stevia-Sweetened Salted Hot Chocolate (Paleo)

Ingredients

1/4 cup full fat coconut milk
2 teaspoons raw organic cocoa powder
1/4 teaspoon vanilla
1/8 teaspoon powdered stevia (use way less if you're not used to stevia)
1/8 teaspoon sea salt
1.25 cups boiling filtered water

Makes 1 serving

In a large mug, place coconut milk, cocoa powder, vanilla, stevia, and sea salt.
Pour the boiling water over these ingredients.
Stir well.
Dr. Archer sees patients from all over the greater Seattle area in her private practice in downtown Snohomish. She can help you identify whether or not you have insulin resistance or pre-diabetes. She loves helping people balance their blood sugar naturally. All appointments to see Dr. Archer in person are scheduled online, and you can click here to make an appointment with her. 
Thanks for reading! Enter your email to send new articles directly to your inbox: