Easter bunny sugar poisoning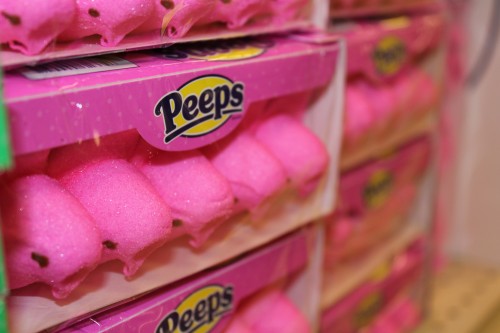 When I was a kid, I got more candy on Easter than all other holidays combined.  I didn't have one basket for Easter, I had two. The child-minded advantage of growing up with divorced parents meant that I got double of everything.  The Easter Bunny also frequented my Gram's house and he loved to give me as much sugar as possible.  I remember weighing my sugar booty one year and it weighed several pounds
What's the message in all this Easter candy I received?  On Easter Sunday (especially in the morning before church), eat lots of candy in the form of peeps, marshmallow filled eggs, and chocolate rabbits. Later in adulthood when I was strictly sugar free, I would often feel as though I was missing out on something when I didn't buy nor eat Easter candy (especially Starburst jellybeans).
One year, when I was still strictly sugar-free, my husband and I decided to buy Easter candy after the Easter service at church.  We bought a few nostalgic candy items, went home, and ate.  Afterwords, we felt the effects of sugar poisoning at the hands of the Easter bunny.  It didn't take much to remind me that I wasn't missing out on anything.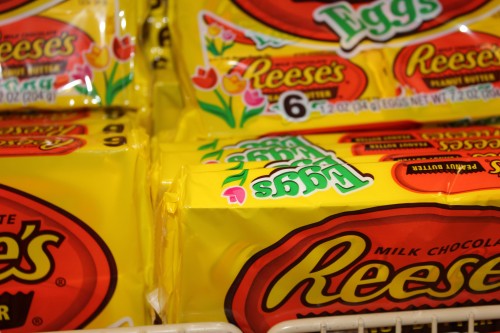 Childhood habits put us on a path for the rest of our life.  Loading up on peeps and peanut butter eggs every Easter season may bring us back to our childhood memories, but what are we really doing to ourselves?  We have to remember that we can't regularly eat  junk and get away with it.  It just doesn't work that way.
We live in one of the sickest cultures in the world, yet we continue to infiltrate our children's Easter baskets with enough candy to easily max out a child's yearly allotment of sugar.  With the rising rates of childhood obesity, cardiovascular disease, and type II diabetes in the pediatric population, do we not see the connection?
Peeps are cheap—their consequences, steep.
What about you?  Have you decided to forego Easter candy this year?  Do you miss it?
Thanks for reading! Enter your email to send new articles directly to your inbox: