the cruciferous dish to change the kale-hater's mind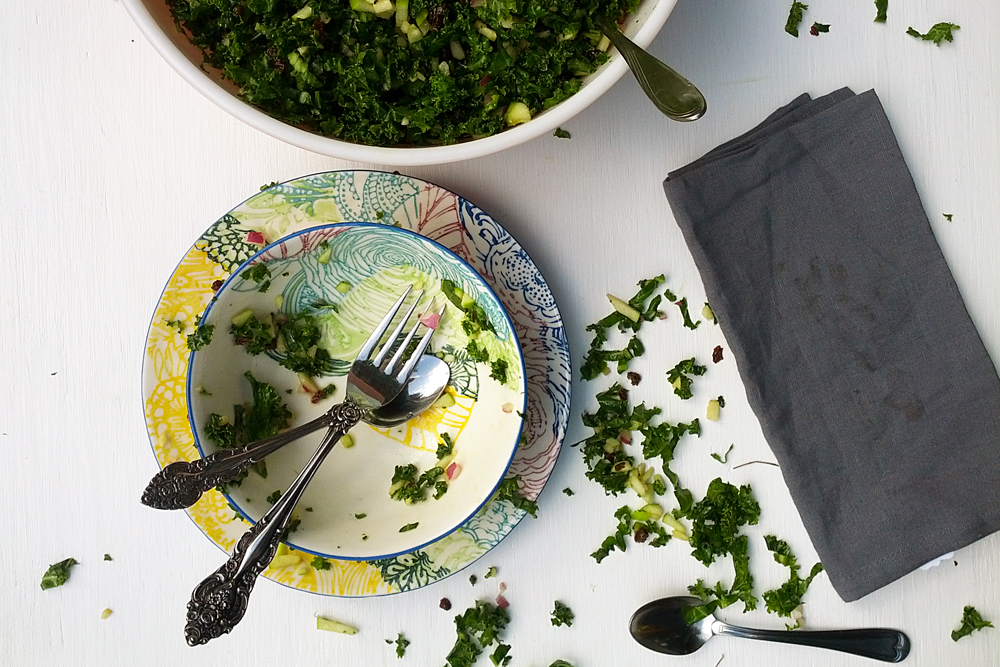 One of my biggest goals for this site is for it to be original, creative work that inspires one towards a more healthy, naturopathic lifestyle. My zeal for everything to be unique naturally makes the work on this site a lot more time intensive. The logo and web design was crafted by the Wendy's Eating Husband. I write all the content. I try to take all the photos myself. Buying a stock photo instead of using my own makes me feel like I ate lunch at Wendy's. In other words, using someone else's art makes me feel like a traitor because it grates against my goal for this site to be authentically my own art. There's something about true-to-yourself art that sucks people in. I want my site to be like that.
When I am wearing my (pretend) food photographer hat, I am also wearing the Mom hat. If I am able, I try to take my food photographs outside, since I live in Seattle and the sun comes out as often as I go to Wendy's. Taking photos outside makes the Mom hat job harder. I do it at the risk of 20 fingers trying to grab at the food while my hands are stuck on the camera. Of course my girls are curious, because they've never seen the food they eat everyday look so pretty, on special plates they have never seen before. If I'm not fighting the 20 fingers messing up the set-up, I'm brushing off grass clippings they've kicked onto the board, and trying to be really nice about removing the dandelions they picked for the photo. And then there's the pink soccer ball…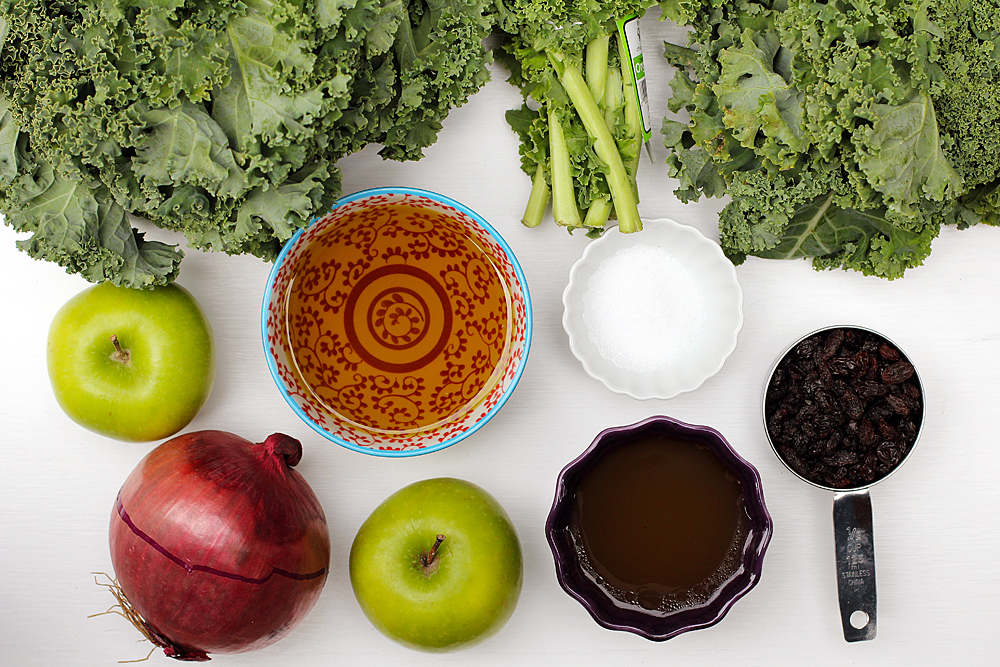 One day when I was on mom duty and also photographing my favorite massaged kale salad, my emergency pager went off. All three of my roles collided at the same time — Doctor-Mom-Blogger. Doctor won.
I abandoned my food board outside in the grass while I went inside to tend to the emergency page. This was the girls' dream come true, their chance to eat all the massaged kale salad they wanted, out of a colorful bowl they've never used before, with a princess looking flower fork, and Mom's new Anthro cloth napkin.
The picture you see at the beginning of this post is what everything looked like after I returned to the food board, lying out there in the grass. It was taken with my Android. I didn't think to take a picture of the mess with my DSLR because I was OCD about how I was going to get the olive oil out of my new napkin (I am in love with its grey color).
So now you know what I was doing when you paged me. I was in my yard standing on a kiddie chair, taking pictures of my Raw Massaged Kale Detox Salad.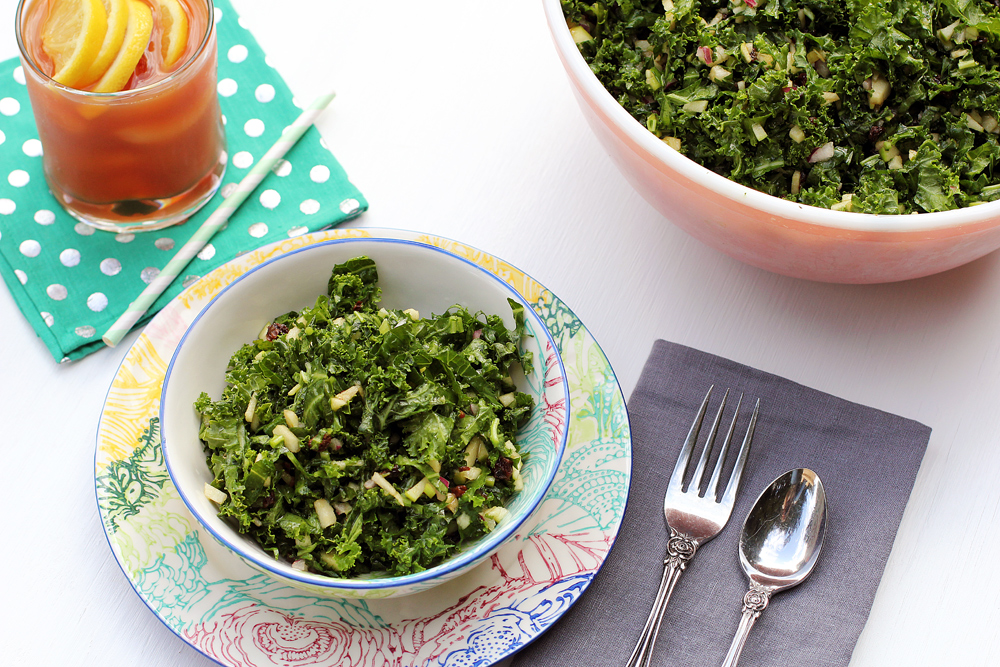 Raw Massaged Kale Detox Salad

Ingredients

3 bunches of organic curly leaf kale, washed and fully dried
2 granny smith apples, diced into small cubes
2 teaspoons sea salt
1 quarter inch slice of red onion, minced
1/2 cup raisins, chopped (chopped finely after measuring)
3/4 cup organic extra virgin olive oil
3/4 cup organic apple cider vinegar

Adapted from Cynthia Lair's

Massaged Kale Salad with Apples and Gorgonzola Makes 1 large bowl of salad

De-stem kale by holding the stem with one hand, and pulling off the leaves with the other. Or you can cheat like I do and cut the leaves off the stem with kitchen shears.
To cut up the kale, tightly roll up a few kale leaves together. Slice very thinly, creating ribbons.
Place all the kale in a large bowl (may need two bowls to do this, but after you massage it the size will go down a bit). Add the sea salt. Massage the salt into the kale for 5 minutes.
Add diced apples, minced red onion, chopped raisins, olive oil, and apple cider vinegar. Thoroughly mix together.

Serve immediately or store in the refrigerator. Salad will last in the refrigerator for up to 5 days.

Thanks for reading! Enter your email to send new articles directly to your inbox: