a modern take on India's best flavors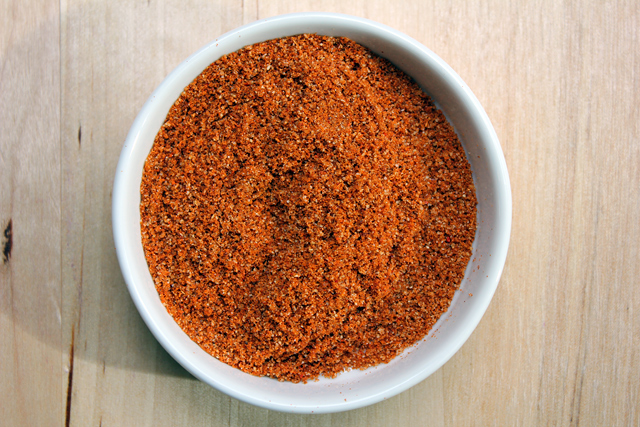 When I first met my husband in college, he didn't like Indian food.  I made sure to note that one on my list of why I shouldn't date him.  "Doesn't like Indian food."
One trip to the Indian lunch buffet at India Pavilion was all it took to convert him to my Indian food obsession.  Little did we know then, that 3 years later, we'd be sitting in the same restaurant, talking gulab jamun and mango lassis for our wedding menu.
Because we enjoyed cooking together, we naturally started cooking Indian food.  One of our favorites was Grilled Mango-Ginger Chicken Skewers, a recipe adapted from the cookbook "1000 Indian Recipes".
Then we got the brilliant idea to visit his parents in New Jersey and make them an all out authentic Indian meal.  We were in the kitchen for hours.  We made raita, mint cilantro chutney, chapatis, chicken curry, spicy green peas, and one of my favorites, gobi (cauliflower).  At the time, my husband was just my boyfriend, and his mom, she didn't like spicy food.  She didn't even like Indian food, but she was nice enough to eat it.  I can still remember the comment my husband's younger brother made with a wrinkled face, unsure of the food he tasted.  "Too much basil or something".  Unfortunately, he was referring to my beloved fresh herb, cilantro.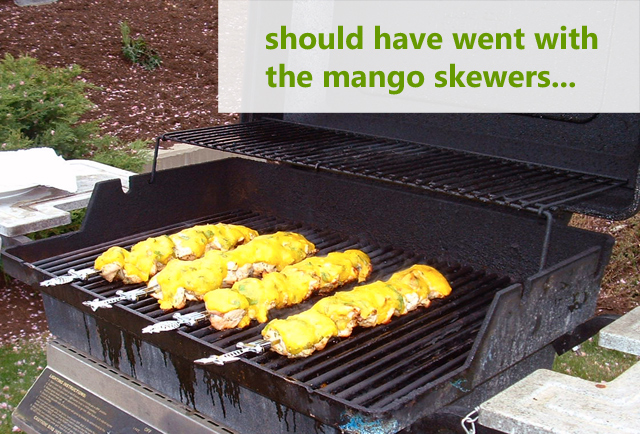 If you're not fully sold on authentic Indian cuisine, and you like the Americanized Indian food that's growing popular here in the States, then you will love this metro curry seasoning.  If you're an all out Indian food fanatic, make guests eat it at your wedding, and serve your pre-mother-in-law a homemade, very authentic Indian meal from scratch, this curry seasoning is for you too.
We have been using this spice mix to season whole roasted chickens.  It tastes amazing this way.  I'm sure the recipe will be on here sometime in the future.  I haven't tried it in an actual chicken curry recipe, but if you look closely, it's the same spice blend used on my curry root fries.  If you have this seasoning prepared ahead of time, chopping all those root vegetables won't feel like forever.  This spice blend also makes an excellent food present.
My Metro Curry Seasoning is designed to add a modern curry flair to your every day dishes.  It is not made to use in place of a curry powder in a chicken or vegetable curry dish.  Think of it as Indian pizazz dust. Throw it on whole roasted chicken.  Throw it on potatoes.  Throw it on fries.  Spice up your American fare!
Metro Curry Seasoning


3 Tablespoons ground cumin
1 Tablespoon garlic powder
1 1/2 teaspoons smoked paprika
1 1/2 teaspoons ground cayenne
1 1/2 teaspoons ground ginger
1 1/2 teaspoons salt

Note:  I do not recommend Metro Curry Seasoning to be used in place of Muchi curry powder in my Muchi Crock-Pot Chicken Curry.

Thanks for reading! Enter your email to send new articles directly to your inbox: