creamy, salty, sweet, and packed with protein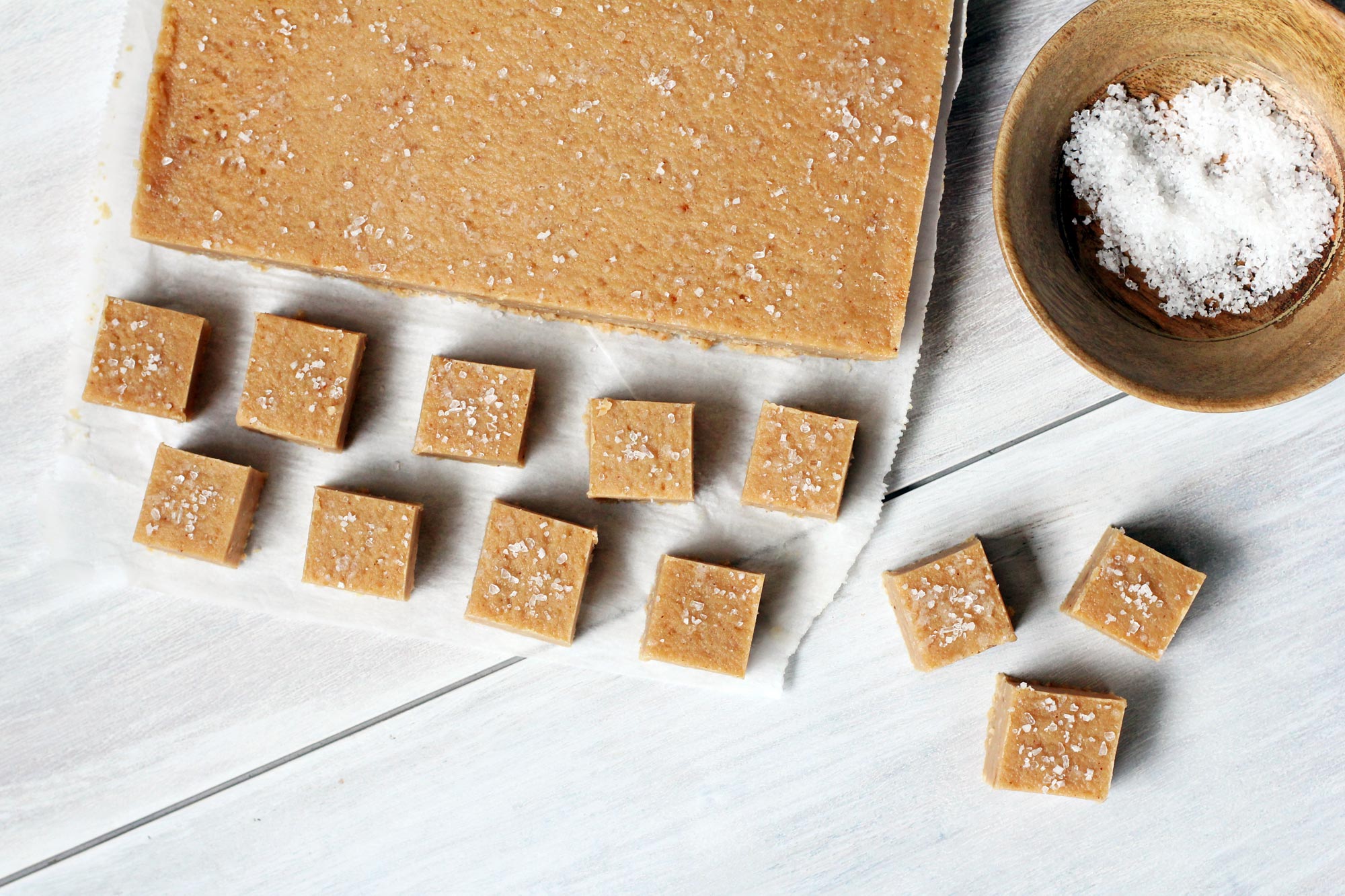 Finding food to eat in emergency situations can be very difficult.  In 2011, I made this sugar free peanut butter fudge for a Christmas Eve gathering with some Seattle friends.  Two days later, there was a deadly carbon monoxide accident at my mom's house in Pennsylvania.  Fortunately, there was plenty of this fudge leftover in the fridge.  It kept me going in those few days after the accident, along with multiple cups of Trader Joe's Organic Five Bean Espresso blend.
The Coors Light Drinker died.  My mom's beloved female German shepherd died.  My mom's love birds died.  My mom almost died, but she didn't, due to a pesky rat terrier dog that no one likes.  He kept waking her up.
In case you are new to my blog, the Coors Light Drinker was my mom's boyfriend of eleven years. I have talked about him at the end of the article here and gave a little glimpse of their relationship here.  I wrote this post on the one year anniversary of his death.
After the accident, my mom was hospitalized for carbon monoxide poisoning.  Since both of my sisters live in Pennsylvania, they helped her around the clock for several days in a row.  I stayed in Seattle with my girls.  They did a good job of keeping me in the loop with text messages and phone conversations, but as a natural consequence, I was on the phone all day long.  There was no time to make food.
When I taste my peanut butter fudge, I'm taken back to the specific memory of 4 month old Re'uth sleeping in the Ergo while I paced around the vanilla colored, cotton Ikea carpet on the floor of the girls' shared bedroom, talking on my red Samsung phone.  Selah was parked on our yellow futon, watching unlimited episodes of Wonder Pets for the first time in her life.  In between phone conversations, I'd make a cup of french pressed coffee and cut squares of peanut butter fudge to pop in my mouth.
The fudge helped me cope with the Coors Light Drinker's death, not in an emotional food numbing kind of way, but in a survival kind of way.  Stress burns calories.  Grief burns calories. Crying burns calories.  Pacing around in a room all day burns calories.  With so much emotional energy going out of my body, something good had to go in my body.
It kept my blood sugar stable because it has a decent protein count.  It kept my belly full because it's high in healthy fat from the coconut oil.  It gave me something archerfriendly to eat when I had no mental space available to think or plan or prep or make anything.  But even more, it was such a pleasure to eat.
How in the world does blood sugar friendly, tasty, peanut butter fudge even exist?!
If you're new to the sugar free life, or if you just want to try some weirdo a-f food for the heck of it, maybe you should give this one a shot.  I think it tastes normalfriendly, although, I'm a terrible litmus test for normal.  My kids devour this fudge, so much so, that Selah was grabbing at it during the photography shoot.
If my peanut butter fudge were to meet archerfriendly perfection standards, there would be no honey in the recipe, but hey, I'm learning to lighten up! There's really not that much in the recipe — I still consider this fudge to be lightly sweetened. The honey is also the only non-vegan ingredient in this recipe, which means that it could easily be made vegan by using maple syrup instead of the honey (although I haven't tested that yet so I don't know if it works).
Peanut Butter Fudge

Ingredients

1 cup creamy natural peanut butter

2 cups cooked white beans
3/4 cup organic virgin coconut oil
1 Tablespoon honey
1/2 teaspoon vanilla extract
1/4 teaspoon sea salt
1/8 teaspoon powdered stevia

Makes one 8″x8″ glass baking dish

Line an 8″x8″ glass baking dish with parchment paper.
Puree cooked white beans and coconut oil together in a food processor or Vitamix.
Place pureed white beans and coconut oil in a sauce pan along with the peanut butter, honey, vanilla extract, sea salt, and stevia.
Turn on low heat.  With a thick spatula, continuously stir ingredients until they are thoroughly mixed and pliable.  This should take about 10 minutes.  It will be the consistency of a very thick dough.
Pour the fudge mixture into the parchment paper lined 8×8″ glass baking dish.  Press the fudge flat with your hands or a spatula, making sure to keep an even thickness.
Refrigerate for 7-8 hours prior to serving.  Store in the refrigerator.
Thanks for reading! Enter your email to send new articles directly to your inbox: