choose your liver over your sniffer
When I visit the East Coast, I am awakened to the world of living with fragrances, which pulls me by the nose into fake smell culture shock.  Because my school is scent free, and our family has been almost entirely scent free for several years, my hippie hound dog nose can smell a fake fragrance a mile away.
Let me give you a whiff of my east coast family when we're all in one room, prior to dining out (that's when everyone likes to pepper it on).  Both of my brothers are wearing a different cologne.  Brother's wife is wearing perfume.  Other brother's girlfriend is wearing perfume.  Mom is wearing another perfume.  Dad's wearing his cologne.  Six different sprayed on perfumes, barraging together in a room, makes a volatile chemical mosaic for the olfactory bulb to sniff out.
My family is no different than most people in America.  Our culture is addicted to smelling "lovely" with synthetic fragrances.  We are obsessed with good smell and phobic of bad smells.  We would rather smell like artificial pretty flowers than avoid toxic chemicals, even under our arms.  But our addiction to fake scents comes with a cost.
A scented product uses one of 3,163 chemicals to lure your nose.  One bottle of perfume can contain over 300 chemicals.  You not only inhale these chemicals, but your skin absorbs them too, especially if the fragrant product is applied on the skin.  Even when the smell wears away, the chemicals may still be present.
If you want your body to detox every day you need to stop inundating your body's detoxification systems with an overwhelming load of synthetic fragrances.  Chemicals, yes, toxic chemicals, are what make all these products smell good.  When your day starts with scented soap, scented shampoo, scented conditioner, scented hair styling products, scented anti-perspirant, and then you put on clothes that were washed with scented laundry detergent (oh, and maybe a spritz of perfume!), you've already deluged your body's detoxification systems before you even step out the door.  When you over load your body with all of these fragrances, you prevent it from being able to detoxify other chemical exposures.  It gets backed up.  Your liver can only handle so much; it has a cap to what it can process in a day.  If you go scent free, you will decrease your chemical exposure and free up all your liver has to process in a day.
If you still want to smell like pretty flowers, which isn't necessarily a bad thing, you can use organic essential oil as a natural fragrance.  You can even mix essential oils to make your own natural scent.  I highly recommend using organic essential oils only, and I will talk about this in an upcoming post.
If you use conventional products, you can always opt for the scent free option.  And by all means, get rid of any product made to make your house smell like clean linen.  There's nothing good for you in a Glade plug-in.
There are many scent free products available.  Below are a few that I love (no endorsements).  I personally do not use the baking soda and vinegar method for washing and conditioning my hair.  I tried it and it just doesn't work for my long, curly hair.  I wish it worked though!  I also haven't tried making my own shampoo and conditioner yet, but it's on my to-do list.  When I do make it, I'll be making it from Rosemary Gladstar's Herbal Recipes for Vibrant Health.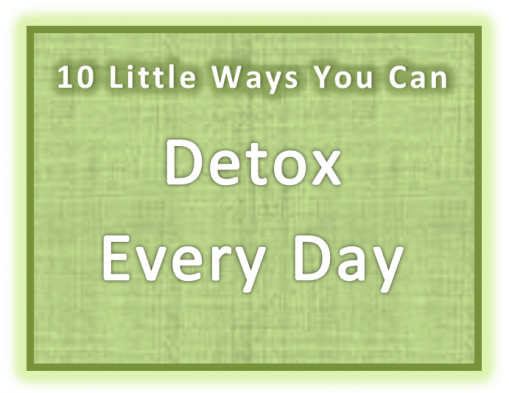 Laundry Detergent:  Charlie's Soap
Shampoo:  baking soda or you can make your own with one of Rosemary Gladstar's recipes
Conditioner:  apple cider vinegar or you can make your own with one of Rosemary Gladstar's recipes
Lotion:  I make my own, but when I don't, I love Weleda because they scent their products with essential oils.
Deodorant:  Tom's of Maine
Cleaning Products:  baking soda & vinegar
What about you?  What scent free products do you love?
Thanks for reading! Enter your email to send new articles directly to your inbox: