Dr. Archer's favorite gluten-free & vegan breakfast
I can't buy archerfriendly cinnamon rolls. That leaves me with two choices: never eat them or make them myself. I choose the latter!
Making homemade cinnamon rolls that are gluten-free, dairy-free, egg-free, soy-free, tapioca-free, nut-free, blood sugar friendly, minimally sweetened, and whole foods based, ALL FROM SCRATCH, is no easy task. Do you know what that means? BEING IN THE KITCHEN ALL DAY. The Wendy's Eating Husband says it's not worth it. Maybe because he "can" go anywhere and buy a cinnamon roll to enjoy (I say "can" because he doesn't necessarily follow his prescribed gluten-free diet).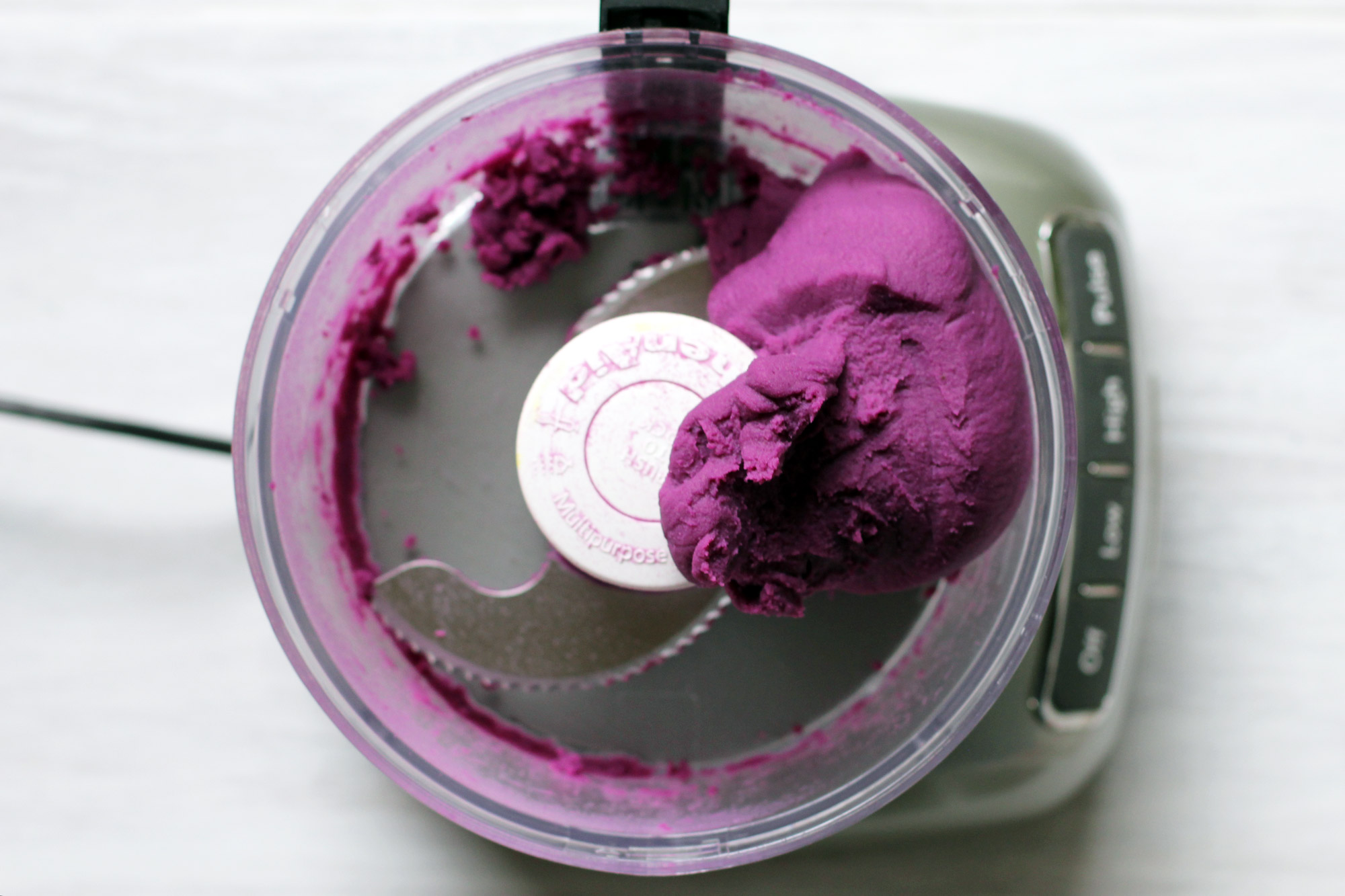 One of the huge reasons I wish I had my own cafe is to save you from all this work! Then you could buy these healthy cinnamon rolls without having to make them. You wouldn't have to spend your whole Sunday grinding flour and pureeing purple yams for cinnamon rolls your Wendy's eating husband won't like.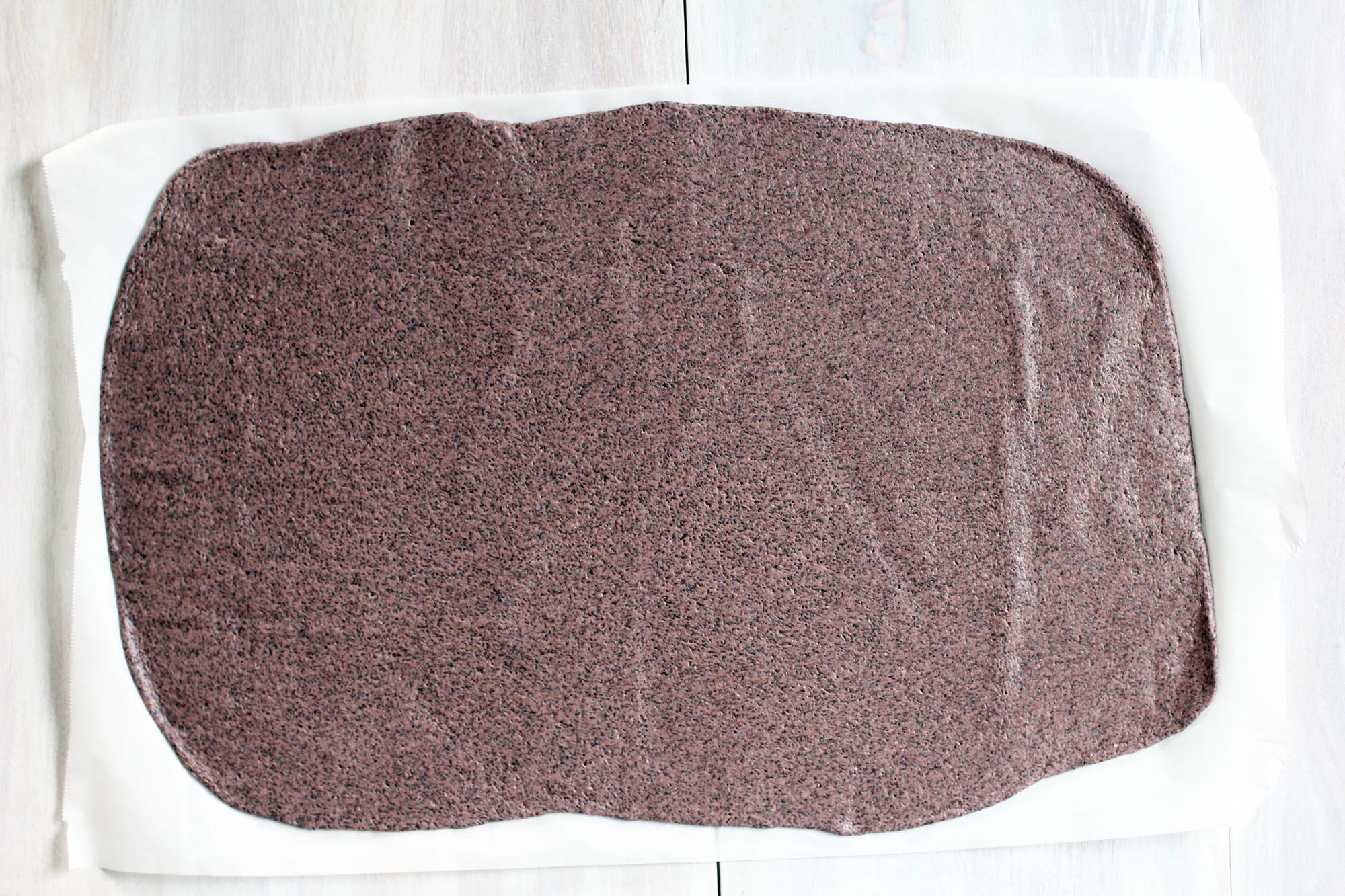 This recipe is labor intensive and time consuming — it's probably the most intense recipe on the blog! Scroll down and look how long the directions are…
The work is 100% worth it to me because I LOVE these cinnamon rolls and they do not bother my blood sugar.
I CAN EAT THEM FOR BREAKFAST. PLAIN. BY THEMSELVES.
What's the big deal about that?
My body does NOT tolerate carbohydrates for breakfast. At all. I have reactive hypoglycemia in conjunction with insulin resistance. If I eat carbohydrates for breakfast, I get a blood sugar spike about an hour later, which is then followed by a severe blood sugar dip (hypoglycemia). When I got this tested, my blood sugar dropped to 40! Yes, you read that right. FOUR-ZERO. At that blood sugar level, I can not operate a vehicle, let alone walk around due to light-headedness and stars in my vision field. I try to avoid carbohydrates at breakfast AT ALL COSTS specifically because of this problem.
I focus on low carb, high protein breakfasts to keep my blood sugar stable, which is why it's a MIRACLE that these cinnamon rolls don't give me any blood sugar issues. Maybe it's not so miraculous, since a cup of buckwheat flour has about 16 grams of protein and 12 grams of fiber! I also minimized the sweetener as much as possible. There's only one tablespoon of maple syrup in both the dough and the frosting, and then there are 3 tablespoons of coconut sugar in the cinnamon filling. There is some stevia in the recipe and the purple yam brings it's own natural sweetness to the game.
As you know, I'm a huge advocate for the unsweetened lifestyle, which means sweetening food as minimally as possible. However, many people are not used to this! If you are dying to make these cinnamon rolls, and you're not as hardcore as I am, there's an option for the frosting to be sweeter for you — you can use maple syrup in place of the coconut milk. You can also generously sprinkle the cinnamon rolls with coconut sugar before putting them in the oven. I haven't tried this, but you could potentially use maple syrup in place of some of the full fat coconut milk in the dough.
Both my kids and friends enjoy these cinnamon rolls warmed, with maple syrup poured right on top of them. I of course, enjoy them just as they are! I even enjoy them cold, although they are firmer when cold due to all of the coconut oil in them. They have more like a biscuit-y texture when cold. When warm, they are PERFECT.
Purple Yam & Buckwheat Cinnamon Rolls

Ingredients

Purple Yam Puree

2 large purple yams
1 to 3 Tablespoons of water

Purple Yam Frosting

1/2 cup unrefined virgin coconut oil
1 Tablespoon maple syrup
20 to 30 drops liquid stevia
1 teaspoon vanilla extract
pinch salt
1/2 cup pureed purple yam (from above)
1/4 cup full fat coconut milk OR maple syrup to thin frosting

Buckwheat Cinnamon Roll Dough, Dry

3 1/4 cups unhulled buckwheat flour
1/4 teaspoon stevia powder (pure; not cut with anything else)
1/4 teaspoon salt

Buckwheat Cinnamon Roll Dough, Wet

1 cup pureed purple yam (from above)
1/3 cup virgin coconut oil
1 1/2 cups full fat coconut milk
1 Tablespoon vanilla
1 Tablespoon maple syrup

Yeast Mixture

2 Tablespoons active dry yeast
1/4 cup warm water

Buckwheat Cinnamon Roll Filling

a heaping 3/4 cup coconut butter
2 Tablespoons coconut oil
1 Tablespoon saigon cinnamon
1 Tablespoon regular cinnamon
3 Tablespoons coconut sugar
1/4 teaspoon stevia
pinch salt

Makes approximately 11 rolls

Equipment

at least two mixing bowls
Vitamix
Food Processor
baking dish (I use a glass Pyrex)
parchment paper
rolling pin

Purple Yam Puree
Highly recommend getting this ready the day before you make the cinnamon rolls.

Roast 2 large purple yams in the oven on 400° F for about an hour or until very soft.
Once cooled, peel off skin, chop, and place in food processor.
Puree yams with 1 to 3 Tablespoons of water, depending on how dry the yam is, and only adding 1 Tablespoon at a time. The goal is a "playdough" like consistency as you see pictured in this post.

Purple Yam Frosting
Highly recommend making this immediately after you puree the purple yams to save time on clean-up (then you won't have to clean the food processor twice).

In a food processor, whip 1/2 cup coconut oil on high for 2-3 minutes. Add maple syrup, stevia, vanilla, salt. Whip again on high.
Add the 1/2 cup pureed yam. Whip until thoroughly mixed.
Add 1/4 cup full fat coconut milk OR 1/4 cup maple syrup to thin frosting. Add more to desired consistency. Note that the more coconut milk you add, the more dilute the sweetness may be. If you're used to things tasting sweeter, I recommend using the maple syrup.
Spread frosting on the cinnamon rolls while they are warm.

Note:

This frosting makes just enough. There's usually not a lot of extra leftover. If there is, I like to save it and pull it out for homemade donuts or cookies.
Frosting can be made the day before you make the cinnamon rolls. Store in the fridge. You will need to pull it out of the fridge to let it warm to room temperature prior to spreading on the cinnamon rolls.

Buckwheat Cinnamon Roll Dough
If you are grinding your own buckwheat flour like I do in my Dry Vitamix container, I recommend doing all the grinding the day before you make the cinnamon rolls.

Prep the baking dish by lining a 9″ x 11″ glass baking dish with parchment paper. Also grease the parchment paper with coconut oil.
Get two mixing bowls ready. One for the dry ingredients and one for the wet ingredients.
Make the "flour mixture" by placing the buckwheat, stevia, and salt in a bowl. Mix well.
Place the pureed purple yam, coconut oil, coconut milk, vanilla, and maple syrup in a Vitamix. Blend well. Let this sit while you prep the yeast mixture.
Mix the 2 Tablespoons yeast in a 1/4 cup warm water. Let it sit for 5 minutes (it may get clumpy, that's OK).
In your designated wet ingredient mixing bowl, mix the wet ingredients from the Vitamix together with the yeast mixture.
Slowly add the dry ingredient mixture to the wet mixture, stirring continuously. Blend well.
Shape the dough into a ball, using coconut oil on your hands if needed.
Line the empty dry ingredients bowl with parchment paper. Grease the parchment paper with coconut oil. Transfer the ball of dough to the coconut oil greased parchment paper lined bowl. Believe me, you will need this! The dough gets very sticky and even sticks to parchment paper.
Let the dough sit in a warm location for 30 minutes while you prep the filling and the work surface to roll the dough.

Buckwheat Cinnamon Roll Filling

Place coconut butter + coconut oil in a small pot on low heat until melted.
Make the cinnamon mixture by combining both cinnamons, the coconut sugar, stevia, and salt.

Making the Cinnamon Rolls

Prepare a place to roll out the dough into a rectangle by placing a large piece of parchment paper down on your work surface. The dough is incredibly sticky and hard to work with — I use duck tape to secure my parchment paper in place. Generously grease the entire surface of the parchment paper — the dough is so sticky it will stick to the parchment paper and make the rolling process difficult. Generously grease the rolling pin with coconut oil.
Transfer the ball of dough to your greased work surface. Roll out into a rectangle (whatever looks good!).
Once the dough is rolled out into a rectangle, carefully spread the softened coconut butter filling onto the dough as evenly as possible, ensuring to also cover the edges. This is a delicate process!
Evenly spread the dry cinnamon mixture on top.
Carefully roll the dough. This part is finicky! Untape the parchment paper (if you had it taped), and use the parchment paper as means to press the cinnamon roll as you roll it. See the (cell phone) video below on how I do this.
Grease a sharp knife to use to cut the cinnamon rolls. Cut into 1.5 – 2 inch slices. Carefully place on prepared baking pan. During the cutting process, I lather my hands up with coconut oil and try to spread a little bit of coconut oil around each cinnamon roll as I place it in the pan. This helps them not to "stick" too much to each other during the baking process.
Preheat oven to 350° F.
Let the prepped cinnamon rolls rise in a warm location for about 45 minutes.
Bake at 350° F for about 30 minutes or until done.
Spread frosting on the cinnamon rolls while they are warm.

Notes on Rolling the Dough

I DO NOT RECOMMEND USING EXTRA FLOUR TO ROLL THE DOUGH MORE EASILY AND PREVENT STICKING. Extra buckwheat flour ends up making the dough dry and crumbly to where it breaks when rolling. Instead of adding extra flour to the dough to help it to roll more easily, use coconut oil. Coconut oil the parchment paper, coconut oil the bowl, coconut oil the rolling pin. If you use extra flour to help make the dough roll, it absorbs too much flour and then becomes way too dry and hard. I recommend using coconut oil for everything when it comes to rolling the dough and helping it not to stick. You may even need to keep your hands greased!
If the dough does crack or break when rolling, use softened coconut oil to patch it back up.
The cinnamon rolls are not necessarily neat looking. If you refrigerated the dough, you can get a neater looking cinnamon roll. However, I tried this, and it made the coconut butter filling hard to where it was impossible to roll the dough. If you cover the cinnamon rolls with frosting, you end up not even noticing the lack of "neatness".
Thanks for reading! Enter your email to send new articles directly to your inbox: